This Vegan Hot Chocolate is pure comfort food on a cold winter day. Easy and quick to make so you can enjoy it in no time!
My Vegan Coconut Whipped Cream goes perfectly with this recipe.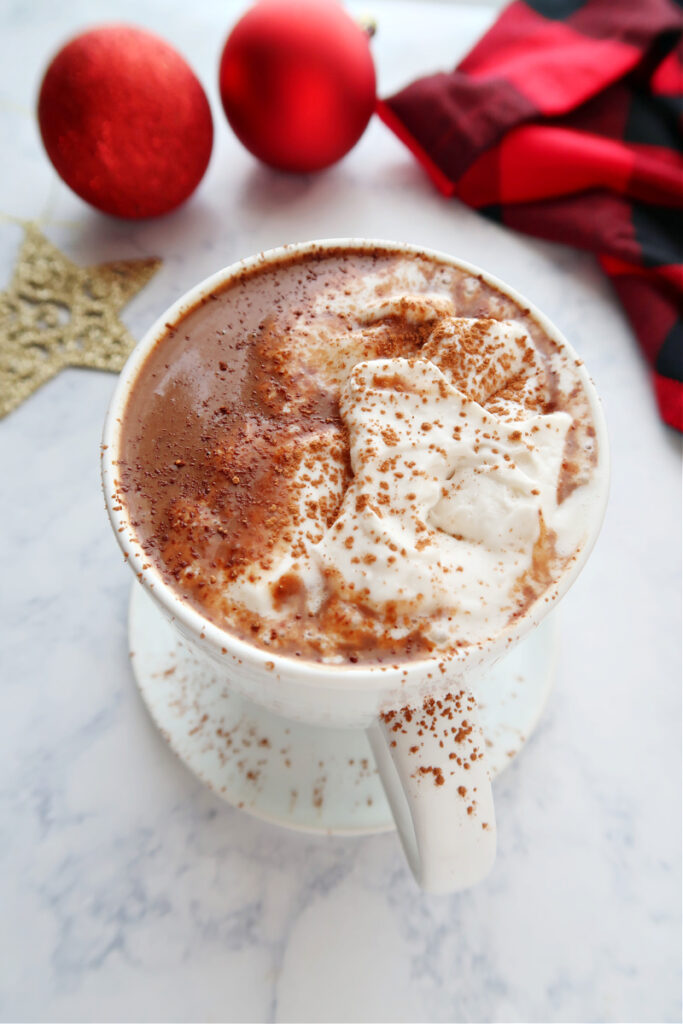 Tomorrow is Christmas! One thing that has really put me into the holiday spirit is making festive drinks (or food) with my family. If you're needing some Christmas cheer, then I highly recommend making this hot chocolate.
…