This PB&J Chia Pudding is amazingly easy and delicious! Serve with your favorite toppings, and enjoy as breakfast or dessert.
Looking for other breakfast ideas? Then I recommend my Easy Overnight Oats!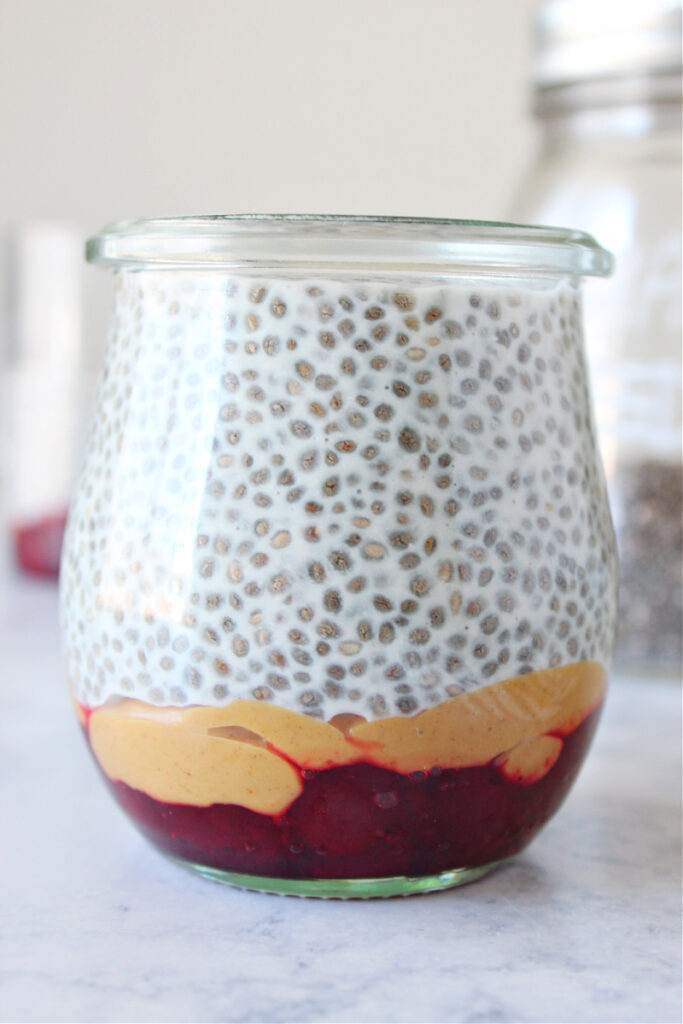 We all know that the week can get a little hectic at times, so recipes that help to keep us full in the morning are very appreciated. Even more so when they are customizable AND healthy! And that's exactly what this dish is.
…