With vegan protein, you can make this delicious Vegan Impossible Whopper Copycat Recipe! You only need a handful of ingredients.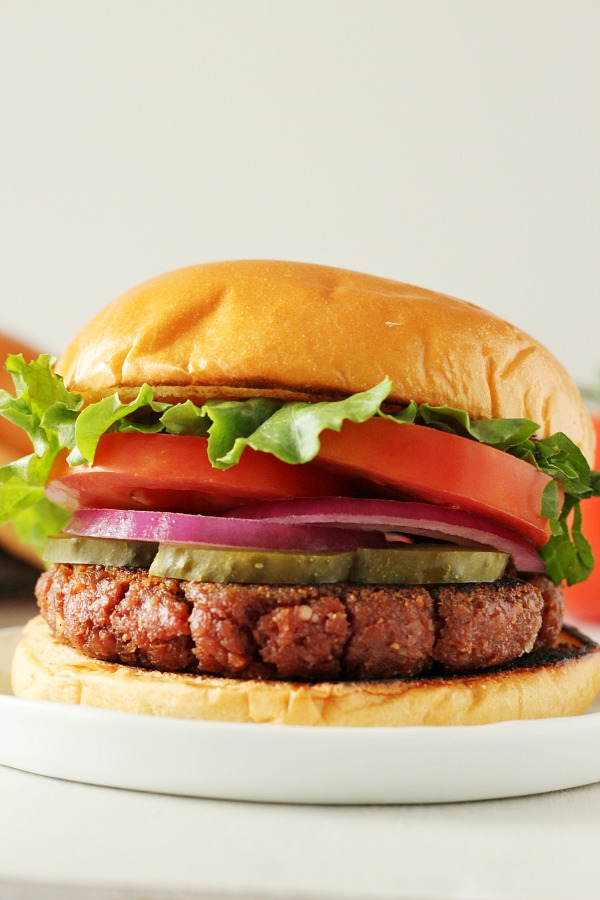 With all the excitement over Burger King's Impossible Whopper, I thought I should try making it fully vegan! Even with all the talk about the burger being vegan, it actually isn't! The vegan patty is often cooked on the same grill as the beef patties unless you request otherwise. It's actually really easy to make at home.
Ingredients:
hamburger buns
lettuce
tomatoes
onions
ground protein (like Beyond Beef or Impossible)
pickles
vegan mayo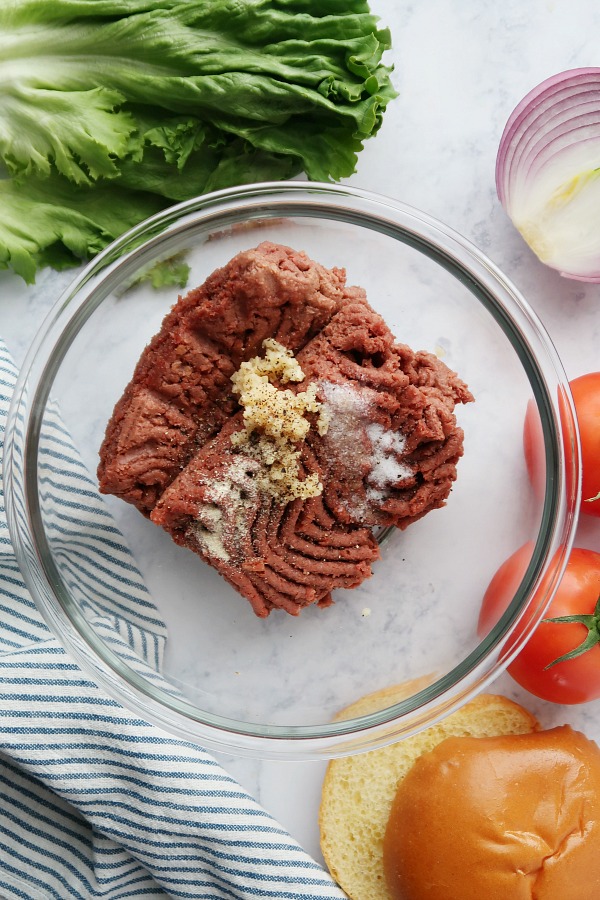 How to make a vegan Impossible Whopper?
Mix ground protein with liquid smoke.
When shaping the patty, make sure to press it hard so it stays together when cooking.
Cook ground protein patty on a pan or in an oven.
Assemble burger by placing the patty, pickles, onions, tomatoes, and lettuce in between two buns.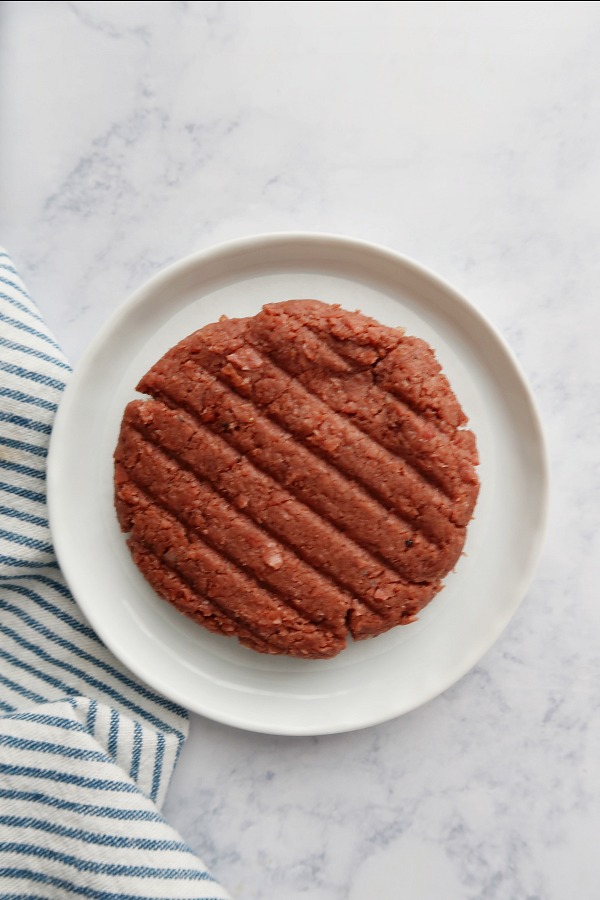 What is the Impossible Whopper made out of?
The Impossible Whopper has the same toppings as the regular Whopper, however, an Impossible Burger Patty replaces the normal beef patty. I used a ground protein by Earth Grown, available at Aldi's stores.
Does it taste like a Whopper?
To achieve the flavor of a Whopper as best as you can, I recommend adding liquid smoke. Whopper's characteristic flavor is flame-broiled, and the liquid smoke can help to achieve that. Additional spices like garlic powder or onion powder are optional but add great flavor.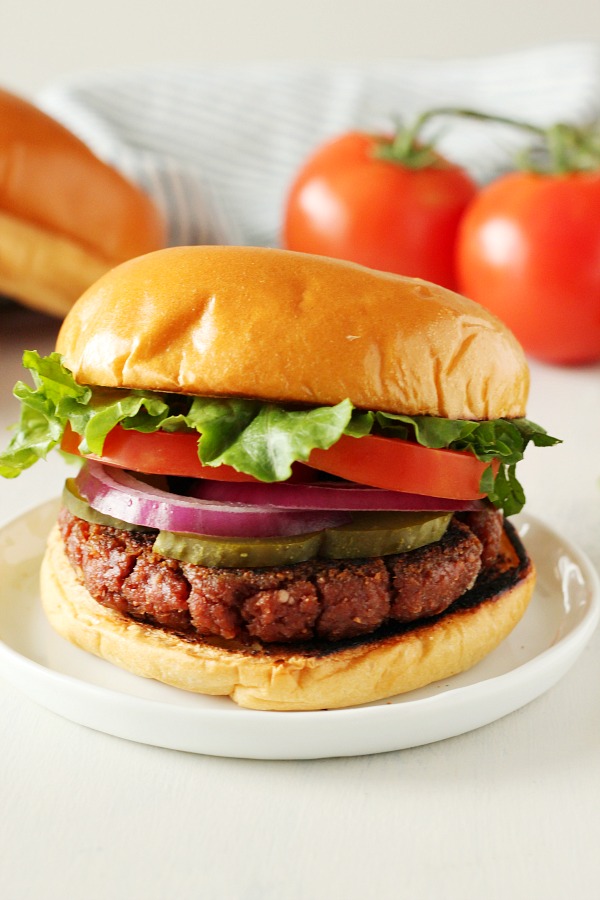 What is vegan ground protein made out of?
Different brands use different plants as the main ingredient. I recommend checking the label on the packaging. The ground protein I used for this recipe had pea protein.
If you make this recipe, be sure to share it on Instagram and tag me @deliciouslymadefromplants!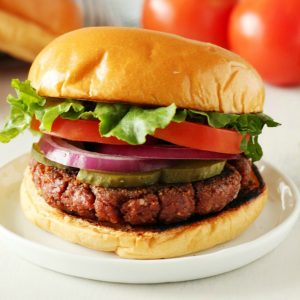 Vegan Impossible Whopper Copycat Recipe
With vegan meat, you can make this delicious Vegan Impossible Whopper Copycat Recipe! Using only a few ingredients!
Ingredients
1

pound

of ground protein

such as Beyond or Impossible

hamburger buns

10

leaves

of lettuce

2

large tomatoes

cut into discs

1

pickle

sliced into discs

Vegan mayonnaise

storebought or homemade

1

red onion

sliced into rings

3/4

teaspoon

liquid smoke
Instructions
Mix ground protein and liquid smoke together in a bowl.

Divide mixture into 5 equal portions and press each in a burger press or with your hands.

When shaping the mixture, press hard, or the patty won't hold together when cooking.

Cook each patty on a pan for about 4 minutes on each side. You can cook the patty in the oven at 375 degrees Fahrenheit to cook fully.

Once the patty is done, assemble the burger.

Take the lettuce leaves and wash them if needed, cut the tomato and pickle into discs, and slice the onion into rings.

Place down the bottom bun, then the patty, pickle slices, onion rings, tomato slices, lettuce leaves, the vegan mayonnaise, and finally the top bun.

Enjoy!
Notes
The nutrition value is an estimate. It depends on the brand of ground protein.